Wed 29 Nov 2006, 00:41 AM | Posted by Kevin

I took a little lesson in the new Gateway Heights slang from Rich the other day. Just giving it a shot.
So this is my first blogger deal on the new site...nice work Tad, by the way. I guess a little catching up is in order:
It's been an amazing year so far up here in Park City. From riding many of the hundreds of mountain bike trails in the area, to the few backcountry ski seshes I've put together so far, I've definitely fallen in love with this town. Granted, fur boots are rampant, and it takes 45 minutes to get to any real skiing, but these are small sacrifices one has to make to be part of the scene in the PC. I have a quasi-real job now that is 40 hours a week, but not always 9 to 5. This leaves a little time for skiing, but it will most likely cut my days in half this year. Be prepared for a midseason freak-out around the end of February...
So far I have a season pass to The Canyons, and a pass to Park City will be in my hands tomorrow for the price of $1 (thanks to my girlfriend Casey...PCMR thinks we're married). I will also be spending a large number of days this season touring in the backcountry. I have all my BC gear dialed, and I'm going down to Silverton, CO in a couple weeks to take my Avy I class. I've always wanted to shred there, and this will be a good chance to learn some knowledge that could save my life.
Well, it dumped about 20 inches last night up here, with another big one currently piling up as I type this. I won't be able to get on it until Saturday because of this job, but so be it. Actually that sucks quite a bit now that I think about it.
I would also like to take this opportunity to put out an open invite to anyone who feels like coming out to SLC/PC. I have a decent sized house now with a couple extra rooms for people to crash in that's within walking distance of the lifts at The Canyons.
I will leave you with a couple pics from early season shredding at Alta:
Mon 27 Nov 2006, 01:17 AM | Posted by Rich


AS you've already read in Rebeccas blog, she came to good 'ol Yeeewwwwtah for a few days. It was sick, and according to Steve Stepp, "she made our bathroom smell like a garden". It was lovely. I'm glad she learned some new vocabulary........ and got to be a part of one of the largest fashion shows in the ski industry...... Park City Utah. She killed it at PC, sliding all the jib jams and grind sliders with steeze to the max. It was legit. While she was here we ate fancy foods, sipped the finest wine, and wore lots of Euro cloths......................... not really, but I did go a few days without eating from our Dining Hall.

On tuesday before she left, we went to go pick up the one and only Alpal from the airport. His flight came in at like midnight, and we got lost on the way back. Good thing there is a gigantic mountain range that you can just follow to get back to my school. I felt foolish. Anything, on Wednesday we woke up bright and early, and went to eat at Ruth's Diner. It made me happy. We took Becca and my roommate KZA to the airport. After a brief moment in the hug and go zone, we were off to PARK CITY. We sorta ran outta gas on the way there, but not really.

At park city we proceeded to shred with all my friends from the dorms, and a few gnardogs from PC. Ahmet had his gun, and shot a joey for quote "Gettin' all up in my space when i'm tryin to 4 on, pretzle 4 out.......merked his ass". Not really though. PC was mad icey because it's been forever since the last storm. Anyway, we left PC only to find out KZA's car (which i was driving) was smoking really bad. Of course, it was leaking coolant, and overheating, and being lame. We pressed on.

On Thanksgiving we got back to find some cold turkey in this random room..... it was gross, we indulged on the finest that 711 had to offer. I snaked a bite of free chili from this dispenser, and Al picked up a packet of chicken ramen. Ewwww weeeee! We got back, and feasted, and it was amazing.

This blog sucks, and I don't feel like typing, so I'm going to leave off with a dictionary of Gateway Heights Building 807, room 62138 vocab.

1) Grubulan - food.
sentence: Let's go to the HC and get some grubulan.
2) Grimey - gross, dirty, unkempt
synonyms: Grimebot, grimestain, grum, grumlord.
sentence: Steve is such a grimebot.... hasn't showered in a week.
3) Quick! - just throw it at the end of a sentence, and it'll work.
sentence: Tryin' to finish my homework quick!
4) Tryin' to - it's just what you do. you don't do things..... you try to do them.
sentence: Tryin' to dip quick? or I'm tryin' to got get some grubulan.
5) Dip - a form of go.
sentence: Tryin' to dip quick. or the snow sucks..... let's dip.
6) Skrilla - money, loot, a form of payment.
sentence: Yo, gimme some skrilla for gas money.
7) Yeeewwwww - a word for to use whenever you're in a good mood. You can just rip down the hill and say "Yeeewwww".
8) Beat - to steal: anything that isn't cool.
sentence: "My bro beat a sharpie from the UPS store." "Man... PC is beat, lets dip."
You can also add it to the end or beginning of most words or names.
ipod - ibeat. harddrive - hardbeat. Salt Lake City - Beat Lake City.
9) Bunk - The same as beat.

So, the most common sentence in these parts is "Yo, tryin' to dip quick?" That simply means: "Are you guys ready to leave?"

Don't be scared. This vocab is farely simple, and will come in no time, especially if you spend time here.

SOOOOOO, overall my Thanksjibbing was really good. I got to see some of my best friends, ski, watch Hot Dog the movie, eat ramen, not work, not go to any of my classes (oops), make the most absurd powerpoint presentation about skiing for one of my classes.......... and that's it.



ohhh, and to top it all off, we're expecting 3 feet up top in the next 3 days. A high of 9, a low of -3 + a huge storm = the dryest UTAH powder ever. Sick right?


Until next time...... love,

Rich.



Sat 25 Nov 2006, 18:11 PM | Posted by Stephen


Here i sit.

Round 1

I don't have much to say, just trying out our new blog deal. I stand to graduate on dec 17th with a degree from Purdue University in Hospitality and Tourism Managment providing I pass all of my classes this semester. So thats good i guess. The plan is to move to Portage WI where I will work along side of Tom and Trav doing something with the food and beverage department seeing as that is something that i can apply my good learned skills at. I go through phases on if its awesome moving up there or not. Im sure we will have a good time, but Perfect North Slopes is seriously the greatest place on earth. Although things have changed and this year will be different, some of what made Perfects amazing has been altered. Its nothing that you have to worry about if you dont already know...... anyway, i once saw with mine own eyes Perfect North barf magic. Mind you that PNS may have been the first and last inanimate object to ever create magic much less barf it.

ummmmmm, my joints are damn near shot and my hips hurt.

I love my VW.

i currently have all the bikes i need so i do not need to buy anymore for a little bit.

Ever met my parents? rockstars.

I miss my sister...she is awesome

how about some good quotes to sum up.....

"Think about what you are doing, not what could happen"

"work to live, not live to work"

"you only live once, but if you do it well, then once is enough"

"The second you stop fighting it, time is on your side"

"Nothing in life worth having comes easy"


listen to good music and learn to appreciate everything for what its worth. work towards killing it all the time. NOTHING is for sure. Take NOTHING for granted.

there ya go

-Stephen Osborn

Wed 22 Nov 2006, 00:36 AM | Posted by Travis


hey chillens..

so i got this saturday off, drove 6 hours down to purdue for the last home game of the season and more importantly the last breakfast club until grand prix weekend.. It was amazingpants.. me and stephen had a marathon of wastedness... i arrived at 9pm friday. we proceeded to the bar until 3am. back to his place for a quick nap. up at 5:30 for beers and preclub shots. at the bar at 6ish, 12 screwdrivers later it was 9am, pitchers until noon when we walked (in a cow suit, and a hazmat suit) to our coworkers tailgate party.. around 2 we walked back to the bar for pitchers and pizza.. then walked to a houseparty down the street.. went to steves house for another hour nap or so then back to bar until 2 am.. had a super good time and as soon as my phone sends me pics i will put them in here as well.. it was very enjoyable and i did a couple things i might live to regret... but oh well.. thanks stephen and thank you purdue.

tarv

Tue 21 Nov 2006, 20:36 PM | Posted by Steph!


Good afternoon everyone

Turns out Winter park is amazing in my opinion. Nate and I rented out a house in Winter Park along with some kids from the Northern Colorado Riders club here on campus. First we killed it on a jumpline consisting of 4 jumps and a crazy amount of boxes and some rails, all of which were exceptionally fun, not to mention the bluebird skies showering its foxy sun raises down on us.

Anyways, the house held up all things considering and all went pretty swell, I did however end up putting a 7 year old's bathing suit on in search for a hottub and lets just say it didn't compliment me well...good news is it didn't break. So yeah, now that you have all heard how sick Winter Park, Colorado is and I've enlightened you with an awkward story about myself, you should go check out some of the pics on the forum under "Nate and Steph at WP".......

Have a nice day,

Steph!

Tue 21 Nov 2006, 03:31 AM | Posted by Tadpole


So tonight i finally got to emailing some of my inlaws some pictures from my Canada Trip that my wife, Alix, and i took to visit her family this past summer. So if you follow that link you can check some out of the pictures, a lot of it is family stuff but there are some really cool shots in there. And it by far isn't all of them since i took about 4000 photos on that trip alone, but its some good ones. I wish i would have put a few more of the better ones in there cause i have some really cool ones of like a crazy night out at the bars and some really awesome scenery shots of crazy mountains and some crazy turquois lakes fed by glaciers and stuff. I guess this would be kinda the perfect place to do another one of those stories i tried to do about our first trip to Canada some of you might remember from a few years back, ironically where i first met my wife. But we'll see maybe i'll get to that someday. Anywho i'll at least post some pictures here and there and stuff.
So yeah there ya go some of the better shots i thought for those who didn't feel like searchin'.
So back to the post at hand... I think that Rudy and maybe some others are gonna give the snowmaking thing another shot tonight. So there should be some white stuff on the ground by tomorrow. As far as my "predictions" go... if we get to make snow for about 3-5 more nights we might be able to open at the end of that run. Personally i don't see it actually happening because the forcast isn't supporting that much. I think that we should be open by the second weekend in December probably at the latest but who knows. So yeah this probably isn't such a long post but it has taken me like an hour to post cause i have lots doin'.
Thanks Guys,
Tad
Sat 11 Nov 2006, 19:24 PM | Posted by Travis

so i got no pictures... or anything especially awesome to say.. just thought i would say "i have a blog now.." sooner than later i will have something neat to share with the world.. and i will put it here.. in other news. i work at cascade moutain and our tenative opening date right now is november 18th so if you wanna come crash on my couch and get some be my guest... literally. pfc north is already scheduled for March 24th and 25th so please come to that. anyways have a super day... gday
Fri 10 Nov 2006, 06:03 AM | Posted by Rich

So, It's Rich again from the land of high fives, blue skies, and 5 wives (yes that was a mormon joke). But anyway, today a storm came in, and dumped a few inches of fresh up top. Less than everyone expected, but it's still cool. Lately has been pretty neat. Last night I went to "Mail Sesh" and was surprised to receive a box. This box was sent from SPY Optic. I opened it up, and yeeewwww, was I stoked.
I got some new goggles, with 3 replacements lenses, the Tron sunglasses with gold trim, and gold lenses. A few shirts, stickers, a hat (that I modified to the one seen below). I actually cut the embroidery off the one they gave me, and added it to this sick tall hat courtesy of K-Mart.
Anyway, I woke up today at 6:30 to go to work, and put in a good 10 hour day. At work i received my proformed Rossi Binders, and won a sick $100 pack for being a stud. *claim*. Straight from work me and my roommate Kyle (aka KZA, KZAnomics, Skrilla, Skrillanomics, Skrizzanomics, Skrizzanomics Kahn, Skrizzanomics Kahn v.2.1, etc, etc.) head off to a Rise Against, Thursday, Circa Survive, and Billy Talent concert. I had put on my tightest pants, eye liner, and pulled my bangs tight to the side. Needless to say, I was looking pretty emo, and ready to roll. We show up to the road that the venue is on "The Great Saltair". You should google it. It's a sick castle looking thing on the edge of the Great Salt Lake, and it's sick. ANYWAY, we get to the end of the road, and see some PO. We immediately un-tape the 40's from our hands, and replace them with our 9mm's. Just kidding. The cop kindly approached us and said "Don't even think about it. The show is canceled." We asked him the problem, and he said "I can't tell you that, but it is a matter of your own safety. Please leave." So I'm way confused still. I wish I had the answer to what happened.

This blog sucks, and I smell really bad, so i'm going to dip to the shower quick.


P.S. I don't really wear eye liner, and my pants are only half tight.


So, my night went from me being way stoked and ready to pump my fist, to me taking stupid pictures of my new gear, and writing the weakest blog ever. I suck.



UPDATE: So, it turns out "There was some crazy a 1/2 mile from the venue with a high powered assault rifle threatening to kill himself." But the show actually wasn't canceled, and the cop was being a tookbox. So, I sent an e-mail to the venue place, and the Police Department telling them they costed my the sickest concert of my life. CLOWNS. HATRED for SLC POLICE goes up 2 fold.
Thu 9 Nov 2006, 17:10 PM | Posted by Steph!

Hey losers!
This is Steph! here, contributing to the blogness. I just got back from "breakfast to go" here on campus, I go to University of Northern Colorado if you didn't already know that. Anyways, our dining hall is pretty tubular, and if you don't have time to sit down and eat then you can get this deal where you get to pick like from OATMEAL, a bagel, yogurt, cereal and such.... i love food.
Now if your curious how the skiing is going out here, which I'll pretend like you are...it's lame. Just kidding, well actually the snow kinnda sucks and nobody is fully open, but I'm not one to complain because I'm pretty sure I went skiing in October.
I trimmed my fake nails. They were way too long, and my left thumb still looks like it just came from a battered relationship in which case the rollercoaster box was the overpowering, unreasonable angry one of the 2. Make sense?
Well I'm about to spend more time on the internet so if you feel the need to strike up a chat, my s/n is OZ182BABE....I will warn you though, I might not be there because I forget to log off, or I just might not talk back because I don't feel like it. There, you've been warned, HAVE A NICE DAY LOSERS!
love, Steph! p.s.- your not really a loser, so don't sweat it, ......loser.
Thu 9 Nov 2006, 03:06 AM | Posted by Tadpole

So the new site is launched and the blogger software works and the site switch over wasn't too bad, so I'm pretty happy. I think so far people are pretty happy with the layout of the site and its functionality, so i'm happy about that. I'm a little disappointed that the site isn't completely done or at least that all of the links aren't finished yet, but i think now i should be able to get it going a bit faster with a little pressure. I think that the new layout is going to allow for more consistent updates and our content won't get stale as quickly as it has in the past. Big thanks to Stephen for the phone call tonight, it was an unexpected moral booster so that was nice. I got a few phone calls today about the site and its always welcomed and always nice. So yeah keep lookin' for new content and keep looking at the blogs for everyone's stories.
Thanks Tad
Thu 9 Nov 2006, 01:29 AM | Posted by Alpal

SO here i am Bloggin' away. Chillin' at BSU(Ball State University, Muncie IN). Pissed cuase i have a terrible wireless connection, so to write this im in the student lounge.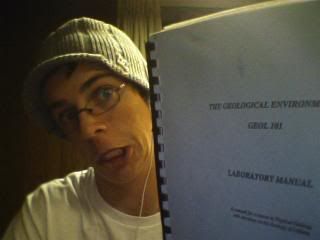 there i am sitting in the lounge thinking about HW i have to do.
I wanted to Say i was Super Stoked! with how the swap turned out... especially the new box and Rollercoaster off Stairs.
Umm Lets Hope for cold weather and NO RAIN!
see you when its white out.
ALPAL
Wed 8 Nov 2006, 19:05 PM | Posted by Tadpole

So the new site got loaded today, and i'm curious what everyone thinks? I haven't seen anyone on the Forum since we switched it over to the new site, but hopefully its working for everyone else as well. I know that not all of the content is done and loaded but i think that the site needed to be changed to get some new blood pumping into the site. As well i really wanted to get this aspect of the site running so that Rich and all the crew had an outlet... for blogging. I'm worried that a lot of the photo's that i had linked to the outside world, I.E. photos on Newschoolers and things like that aren't going to work which sucks but there isn't much i can do about that right now. I'm hoping i can get those back up soon but at this time its gonna be a broken link. So if you visitors to the site are reading this tell me what you think on our forum.
Thanks for reading guys,
Tad
Mon 6 Nov 2006, 01:45 AM | Posted by Rich

So, It's 6:46 Yeewwwwtah time on a lovely Sunday Evening. I just got back from work, which was pretty cool. For those of you that don't know, I work for backcountry.com which is also Tramdock, Dogfunk, Steep and Cheap, Explore64, and GearTrade. If you ever need any gear and PNS or MotoXtremes doesn't carry it, go to one of those sites. Maybe you'll chat with me.

ANNYYWAYY I'm peepin this purple sunset over the Great Salt Lake, and some clouds. You know what that means? Because I do. It means there's a dry storm moving across the lake, picking up moisture from the lake, and that storm will drift over the Wasatch (the mountain range for you geographically handicapped people) and drop the "greatest snow on earth" on it. This will open Brighton Ski Area, and will make my life a lot easier. Rather than hiking for a mile at 10,000 feet just to hit a few small boxes, and then ski down on rocks, I'll get to take a chairlift up, and shred gnar back down. Should be sick, or so the locals say.

The premier/swap looked mega sick. I missed a good year for it, but I'm glad you clowns got to session grindbars and jibjams. I'm actually jealous. This blog is probably really boring, but it's my first, so I wanted to see what it's all about. I'll end it with the "November Edit" from 4bi9. It has some shots from a small rail we did at the bottom of Big Cottonwood, a Sick 15 foot cliff up near Alta (that I ate shit on with a sw. 3), a small jump at Alta, "The Hospital Urban" that my dude Tom Wallisch owns, and other fun little things.


GET SOME!
http://www.4bi9media.com/files/videos/4207nov_edit.mov
Mon 6 Nov 2006, 00:10 AM | Posted by Tadpole

So i'm new to the whole blog scene so here goes...
Welcome to the Fp32 Blogs! Hopefully we'll get some people writing blogs soon and we can get some cool info floating around and find out what everyone is up to and how life is where they are. Hopefully we can get some blogs from a group of people that have been involved with FP for quite awhile. I'm hoping that Rich, Da Kevin, and Eric Jones (Jonesy), all in SLC, Trav at Cascade in Wisconsin, Alpal at Ball State, Steph! in Greely CO, Becca in Boulder, and myself and anyone else i can get to do one will be contributing to this endeavor. We're hoping that this will give us all a little insite into the lives of some of our riders as well as give them a creative outlet in the vast world of the internet.
Tad