Wed 17 Jan 2007, 03:11 AM | Posted by Rich
Tags: Richies' Blog

HEY ALL
So, I'm back in "God's Country" (Salt Lake City for anyone who is unfamiliar). I was home for quite some time, and I must say, LOVE where you guys are. Maybe my Midwest experience has been a little different than yours, but home is home, and it's the best place on earth.
I came home on December 16th, and got to shred some park jumps for the first time all year actually. It was great. Perfect's, although low on snow, held it together the whole time I was in town, and made for some great days on the hill. It was sick shredding with you little mini nubs and park rats. The park at PNS has per capita the best talent around. The bulk of the kids slay.

Caption: Chuck G is rad.... and real Octabunk grabs are hard.
Towards the end of December the crew loaded up some trucks, and ripped up to Cascade Wisconsin to see Tom and Trav, and to help Goat and Stephen move in. They have a quant little place that smells of rich mahogany and has stacks of leatherbound books for days........... PSYCH..... but it is a cute house that is across the street from a Nursing Home. Cascade is a neat place, and if you get the chance, check it out, and DEFINITELY go for PFC North. Shit's rill. There was a rail jam with one of the sickest rail set ups I've ever hit, muchless in a contest. It went really smoothly, and all the people there threw down. The girlies (Steph/Becca) in the crew slayed with some switch ups and spins on to the gap boxes, and Tom and A-Hall spun onto the railish thing with a huge gap on.
New Years happened, and we hardly noticed. I just rolled around in an office chair the whole time saying "It's a celebration bitches"
This past weekend (Jan. 12th os something) Dan Stelle came to the SLC and went with us on an intense Urban rail mission to Ogden. It's only like 45 minutes north of here. IT was a bluebird 7 degree day and we got some great shots. Those attending were Timzilla, Tom (Pretzel Man), Slay J, Dave Euler, Trevor woods taking pics, Dan taking pics, and Napier on the VX 2100 (good footy). Check this link for the slide show. http://4bi9media.com/view_gallery.php?id=14

Caption: Blake is fun.

Caption: Thanks for the sick/super fun set up Cascade, Tom, Trav, whoever, # 99, # 13, etc. etc. Stupid code numbers.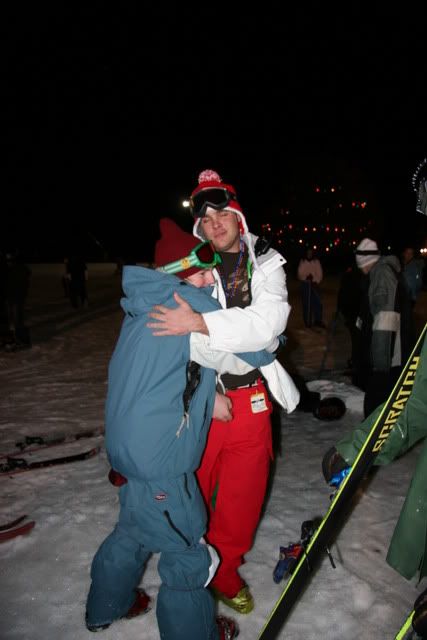 Caption: I like Trav, so I showed him.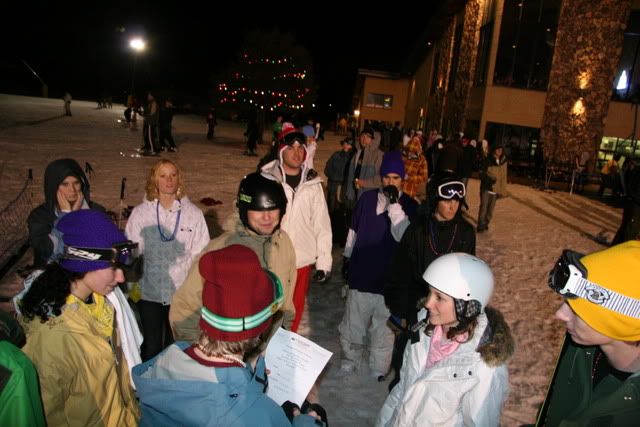 Caption: OMG!!! I won free admission to PFC!!!! LolZers!!! Hopefully I can make it.
Lately it's just been freezing cold, but bluebird.. That means PC park days to get ready for the Aspen Open..... We've been ripping up there getting some fun shots..... Doubles like whoa. Maybe a new edit soon, maybe not. Today we made a new game..... It's called Poke'nub...... It's like Poke'mon in a sense. Rather than catching little squirttles and charizards you take a little nub under your wing, and whoever make there little astro nub skier mini grom kid the best at by the end of the year wins.... Should be hilarious, and prolly won't happen....
Come out here and shred.... it'll be sick.
Yeah..... We'll see ya,
Rich!